TC fittings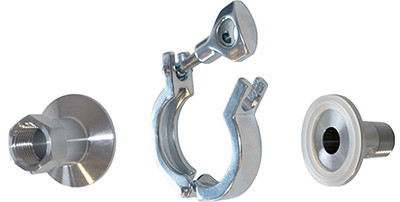 This is a switching system that is easy to disassemble, clean and reassemble.
TC meet stringent hygiene requirements and are used in both breweries and the pharmaceutical industry.

TC stands for Tri-Clover or Tri-Clamp and is the popular name for the International Standard ISO 2852 for stainless steel fittings in food grade.

Each transition has two TC flanges, a gasket and clamp.
The parts can be combined in many ways.